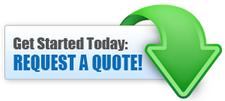 Sheet Metal Edge Rounding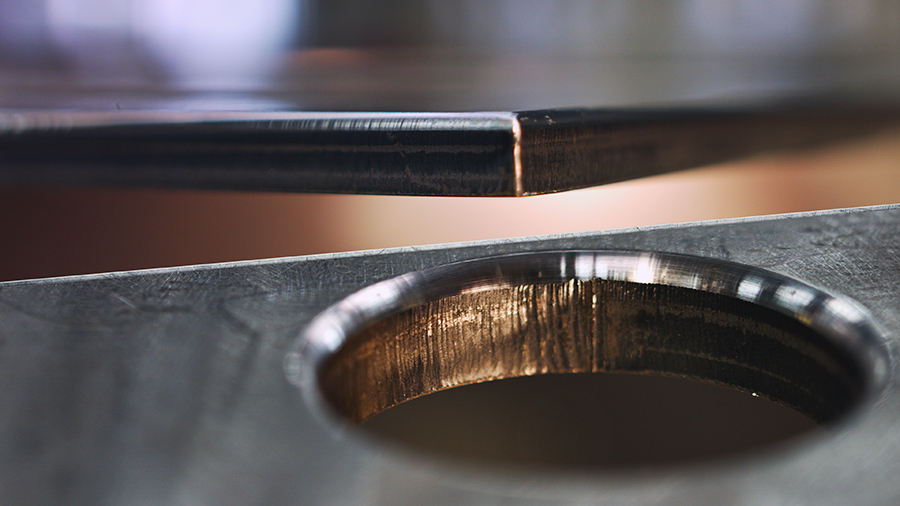 Because they're considered as the most basic and the simplest form of fabricated metal, sheet metal is widely used in a whole lot of industries and businesses. As a matter of fact, sheet metal was and is still considered by many as the most important material in the metal fabrication industry.
The times have changed, though – because now, sheet metal is ordered and is acquired by businesses and companies formed from metal fabricators and manufacturers. We here at Michigan Contract Manufacturing Team are the company that has been looked at by many companies and businesses as their go-to company whenever they need sheet metal.
The reason why we're deemed and looked at the best is because of the fact that all of our sheet metal is finished by edge rounding – and it's a standard that we do.
Sheet Metal Finishing
The process of finishing sheet metal is important and essential in the entire metal fabrication procedure. Since sheet metal is not the final product that companies and businesses would use, it needs to undergo a sheet metal edge rounding procedure to debur and to get rid of the sharp edges that it has.
In addition to deburring or the rounding of its edges, there are other different metal finishes including:
Powder Coating
Metal Plating
Buff Polishing
Hot Blackening
Sand Blasting
And Many More!
Our Sheet Metal Edge Rounding Process
Let's imagine that you ask us for 1,000 units of sheet metals. You tell us that you need it in about 2 to 3 weeks – so within that time frame, we would already produce the amount you need with the added bonus of the edges rounded.
Even if you don't require it, we would be rounding or deburring the edges in order to make it safer – safer for your people and your workers, more enhanced, more defined, and for the coating to be a lot better.
The Importance of Sheet Metal Edge Rounding
So we all know that one of the primary reasons why deburring is done is to make it a lot safer for our clients' workers and employees. But other than that, what are the other important factors that deburring does?
Your staff members and your employees are not the only ones at risk in working on sharp edges of metal sheets – your machinery and your equipment are in danger too! So by the simple and the basic process of sheet metal edge rounding and deburring that we perform here at Michigan Contract Manufacturing Team, we'll not only save your workers and your employees, we'll be saving your equipment and your machineries too!
Who would not want to preserve their machines? Yes, sharp edges would not only damage and scratch your machinery, equipment, and even the storage of where these metal sheets would be placed – they can completely damage it!
By rounding and deburring the edges of your metal sheets, you're allowing it to absorb the paint and the coating much better. If the edges are kept sharp and unrounded, the paint or the coating can slip through that because it will be too slippery.
I'm pretty certain you never knew about this – and this is our gift to you! So when you order or ask us to create and to procure metal sheets, we'll debur it not just for the sake of protecting the wellness and the safety of your people and your machines, but also to prepare it for coating!
So sheet metal edge rounding and deburring are perfect for safety and security – and it also provides a better environment for your paint! That's not all, though – the deburring or the rounding of the edges also provide a better and more defined shape for your sheet metals!
More definition and a more surface visualized surface area would be the key to the overall perfection of your metal sheets!
Why We're the Best
When you ask about us in Michigan, businesses and companies will tell you nothing but us being the most dependable and the most trusted fabrication company and manufacturer. Because of our initiative in rounding and in deburring the edges of our clients' metal sheets, we've been crowned as the best and the most reliable in the industry.
We're so flexible and diversified that we're capable of working with a whole wide range of industries – not just the structural and the manufacturing industry. As a matter of fact, we're adept and thoroughly skilled in handling a whole wide range of industries including:
The medical building;
Pharmaceutical and healthcare;
Structural and construction;
Infrastructure;
Technology and electronics;
Automotive and aerospace
Manufacturing, steel and metal fabrication; and
Many more!
Whatever industry you're in, you can always remember that we, at Michigan Contract Manufacturing Team, are always prepared to provide the best and the highest quality of sheet metal edge rounding and deburring.
Never did we fail to provide our clients with the best, the safest, the best-looking, and the highest quality of metal sheets they needed. Whenever they ask us for our help, our team of engineers, experts, fabrication professionals, and metal workers are ready to assist.
Call Us Now!
Do you find yourself to be in need of a large production of sheet metal? Do you need help in terms of the rounding up its edges or deburring it? Contact us here at Michigan Contract Manufacturing Team and get the quotation you need for the services you require!
When you work with us, you can expect:
To receive all of your products and your outputs on time and even faster;
To be given the exact, the most precise, and the most accurate outputs you're looking for; and
To experience world-class quality services at the most reasonable rates!
Call us and never worry about how you will get deburred and high-quality metal sheets any longer!
All of these services are the services we have mastered here at Michigan Contract Manufacturing Team. Through decades of experience that our professionals have, you will never find a single error with all our products and our outputs!
Our core offerings and services at Michigan Contract Manufacturing Team includes, but is not limited to, the following below:
We service multiple cities throughout the state of Michigan. We provide all the services listed above, and much more in every city throughout Michigan.
If you don't see your city listed or a specific service listed, don't worry. All you have to do is contact us by either giving us a call or filling out our online contact form. Then we'll discover what are some of the top solutions for you, your business, and executing a solid solution.
See our city areas of service: