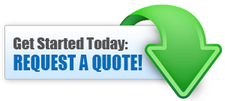 Mixing Equipment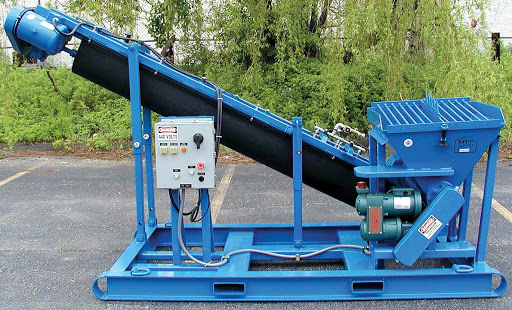 Industrial and structural mixing plays a huge role in both industries. Manual mixing of the contents and the components to be used is possible – but the reason for the invention and the creation of all these mixing equipment is in order for construction companies, developers, and other manufacturers to be able to place their manpower in a different responsibility.
If you're on the prowl of finding the best, the most reliable, and the most dependable mixing equipment, we here at Michigan Contract Manufacturing Team are the company that you can well count on.
Since the founding of our business, we never failed to provide all our clients with the best quality and the highest caliber of construction, pumping, and mixing equipment for their construction and industrial needs.
The Different Types of Mixing Equipment
In the industry, there are many different types and kinds of mixing equipment – and we're not talking about food mixers and processors. Industrial and structural mixing equipment are the heavy-duty type of mixers capable of mixing many different types of materials from cement, fireproofing materials, and the like.
The most common types of mixing equipment include:
Paddle Mixers – Solids and wet-dry mixing; also used for slurry liquid mixing and viscous mixing
Tumbler Bender – Used for dry mixing
Ribbon Blender – Power blending and used for bulk solid mixing
Heavy Duty Mixers – Pasty and viscous substances
Homogenizers – Used in combining liquid-to-liquid mixtures; as well as solid-liquid mixtures
Emulsifiers – Used for immiscible liquids and non-solid substances
We here at Michigan Contract Manufacturing Team have the best paddle mixers as well as heavy-duty mixers that can accommodate your need for machinery and equipment of mixing a ton of different types of mixtures and concoctions.
Why Are We the Best?
Many of the clients and businesses who experienced working with us commended us and labeled us as the best and the most reliable company and manufacturer capable of providing them what they need. We are not only a company skilled in administering and in providing construction assistance – in fact, you can trust us to create a wide spectrum of fabricated metals and steels that you might need!
We are the best because:
We Can Save You Money
When you get our mixing equipment, you will not anymore feel the need to hire experts – even new workers can operate on it and it can be finished in an automated manner. Less people means less cost for you!
In addition to that, our mixing equipment is also versatile – they can accommodate a wide range and spectrum of needs. You can use it to create fireproofing material, waterproofing material, plasters, stucco sprays, and many more!
Mixing Equipment Features
When you are to choose the best mixing equipment that you think you need to have for your operations, you need to be wary of the functionalities and the features of the mixing equipment you have your eyes on.
Our mixing equipment can guarantee the success and the ease of performance that you've been looking for.
Our mixers' hopper capacities are anywhere about 3 to 4 bags and you will not have any type of problem of space and storage even if there are other types of operations being performed and done by your mixing equipment.
With this capacity, you can produce all the mixtures and the liquids you need good for 4 hours, depending on the project you're working on, of course. Overall, you would never feel the need to check up on it because all the mixing equipment will be doing all the work!
If you are looking for mixing equipment that has large water tank capacities, then our mixing equipment is perfect for what you need. All our mixing equipment has a total capacity of 40 gallons which can eliminate your need to constantly add water because it's going to be exact and large-volume.
Other equipment and machinery that are offered by other companies and manufacturers would still require you to check up on the water level and the consistency of the mixture. With our mixing equipment here at Michigan Contract Manufacturing Team, you'll never have to worry because our mixers have a big tank capacity and it'll be able to hold the exact consistency and volume of water in proportion to the solid materials you have.
Since they'll be handling a lot of dirty things like cement, mortar, even fireproofing and waterproofing concoctions and mixtures, they would be dirty every single time that they're used. But with our mixing equipment, everything from the enclosures, the covers, even the insides of it can easily be cleaned.
With this ease, you'll never:
Spend a lot of time in the cleaning and the maintenance of the machines and the equipment;
Feel that you need more help from experts, professionals, and construction specialists; and
Exert too much effort in terms of using it because you will be given a manual and all of the controls are user-friendly
We Provide Whatever You Need Fast!
Need help and assistance? Do you have any questions?
Call us today and get the quote for the exact pumping or mixing equipment you need and you can expect the equipment to be at your doors the next morning. We'll have our team of prompt and responsible workers to deliver it.
You will never experience any type of delay when you work with us – our company has been built because of our frustrations in the slow service of equipment manufacturers!
We here at Michigan Contract Manufacturing Team are the company that you've been looking for if you plan on growing and expanding your business. We have everything you need from the most basic of mixing and equipment parts to semi-finished equipment and machinery – to the entire equipment that you need!
Contact us and we will be more than happy to help you with whatever we have! You can get the estimate you need by just giving us a quick dial!
All of these services are the services we have mastered here at Michigan Contract Manufacturing Team. Through decades of experience that our professionals have, you will never find a single error with all our products and our outputs!
Our core offerings and services at Michigan Contract Manufacturing Team includes, but is not limited to, the following below:
We service multiple cities throughout the state of Michigan. We provide all the services listed above, and much more in every city throughout Michigan.
If you don't see your city listed or a specific service listed, don't worry. All you have to do is contact us by either giving us a call or filling out our online contact form. Then we'll discover what are some of the top solutions for you, your business, and executing a solid solution.
See our city areas of service: