About Us
Have you ever wanted to work with a manufacturer or a metal fabrication company that can help you with everything from the finding and the procuring of the materials and the steels, down to the complete fabrication and even the assembly?
If you've been struggling to find a company that you can trust, we here at Michigan Contract Manufacturing Team are the best company you can work with. Our experience in the industry allowed us to pick up and gather many different skills, expertise, and knowledge in manufacturing and fabrication craft.
Our Story
The foundations of our company can be traced back to the time when there was no company that companies and businesses trusted because of several reasons; reasons that include:
Insufficient skills and knowledge
Machinery and equipment that aren't advanced enough
Not enough funds for investments
From there, the founders of our company went all-in against the odds – establishing the company they never imagined would be the best and the most dependable in the entire region. That was when they founded the Michigan Contract Manufacturing Team.
Our Early Years
In the early months and years of servicing all types and kinds of businesses and companies, we were not as skilled as we used to be. In fact, our services mainly focused on the overall metal fabrication without specializations in the different procedures and stages involved.
The time when a big corporation approached us to help them with singular value-added services was when we made the overall adjustment in our business model. From that time, we started to invest in many different skill sets, knowledge, and even the equipment that we use.
We started focusing on all the different angles and services involved in the entire metal fabrication process and we developed many types of services.
Our People
Truly one of the best investments we have made in the industry is with our people. Without our skilled engineers, fabrication experts, machinists, and designers – all of the products we produce now would not have specificities – they would be generic.
From our people, the skills we have invested in, the processes we have improved and developed – to the procedures, as well as the machinery and equipment, you will never feel the need to find another company ever again.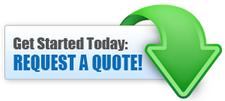 A Peek of Our Services
By now, you should be thinking about what services we offer. Without further ado, here are the services that you can entrust to us should you need help in the production, fabrication, and the overall development of your steel and metallic products.
Michigan Contract Manufacturing Team is the single-most loved and most trusted manufacturer and metal fabrication company all over the state of Michigan. Our services range from the simplest to the most advanced and you can count on us to produce and to manufacture only the best and the highest caliber of the parts and components that you need.
Pay a visit to our plant and be amazed at the 40,000-square feet workplace that we work on. You will never feel that your products are not safe – you'll only have the realization that we are indeed the best and the most counted on metal fabrication companies and manufacturers in the industry.
Akin to how other companies started, we didn't start big – in fact, our first employees were only relatives and family members who worked to make this a reality. Now, we grew to employ more than 500 professionals, machinists, and operators who constantly work to provide all of the products and the components that you need for your project.
Contact us now and experience the best fabrication and manufacturing! Get your quote and your estimate and never worry about how your production will be in ever again!
All of these services are the services we have mastered here at Michigan Contract Manufacturing Team. Through decades of experience that our professionals have, you will never find a single error with all our products and our outputs!
Our core offerings and services at Michigan Contract Manufacturing Team includes, but is not limited to, the following below:
We service multiple cities throughout the state of Michigan. We provide all the services listed above, and much more in every city throughout Michigan.
If you don't see your city listed or a specific service listed, don't worry. All you have to do is contact us by either giving us a call or filling out our online contact form. Then we'll discover what are some of the top solutions for you, your business, and executing a solid solution.
See our city areas of service: