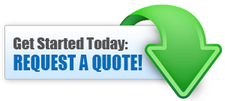 Powder Coated Fabricated Assemblies
Fabrication is the full-on process of creating, designing, combining, and assembling standardized parts, products, and components in order for it to be one whole product that is ready for use. Unlike manufacturing, fabrication would have an end product that is ready to use and is finished.
Companies and businesses take advantage of fabrication companies because of the completion and the comprehensiveness that the offer. Imagine asking a company to do the product for you so that when you receive it, it would only need a few adjustments?
There are many fabrication companies and experts in the industry – and even in the entire state of Michigan alone. However, we here at Michigan Contract Manufacturing Team are the company that many businesses and companies have trusted – and we were able to assist them by providing powder coated fabricated assemblies to them.
Powder Coating
Many companies might not like the sound of it but in reality, powder coating provides tons of benefits and advantages for the products and the components that you need to be produced. Some of its main benefits include:
The added durability from the outside environment
Extra coating feature – added resistance to rust, corrosion, scratches, and exterior damages
A wide variety and option of colors
Because of the wide variety of benefits and advantages that it provides, powder coating has been considered by many companies, businesses, and even manufacturers as the best and the most rewarding type of finish for products and for fabricated metals and steels.
We Provide Ready-to-Use Products
Imagine that you're an electronics company and you are outsourcing the production of your CPU's internal parts. Instead of looking for the best people to manufacture it for you within your company, you decide to ask help from a fabricator because it can save you a lot of stress, and it can really save you a lot of money.
You come for our assistance here at Michigan Contract Manufacturing Team and you gave us a 2-week timeline. Within a week, we would already be giving you the assembled products and most importantly – they're powder coated.
But why should you choose us to help you with what you need?
Why Work With Us?
There may be companies that are better than us in the field of powder coating – and there might other companies that can assemble fabricated products and materials better than we do; but are they capable of doing both? Can they send you all your needed outputs on time?
One of the things that we can't be prouder for here at Michigan Contract Manufacturing Team is our ability to be able to beat the deadline drastically. You give us a project that you need to be completed in a month – we'll wrap it up in 20 days.
Do you need help in creating high-quality powder-coated fabricated assemblies? We can do it within the deadline.
All the products and outputs that come out of our ovens are all fully furnished, finished, and they're all inspected and evaluated. The last thing we want is for our clients to consume time in checking and assessing the products we have produced for them.
Thus, we perform the checking and the evaluation thoroughly from our end, giving our clients a lot of extra time to work on the improvement of the product from their end.
You can save a lot of stress in worrying about your products' overall design and engineering because all of the things that come out of our plants are completely inspected and verified!
We at Michigan Contract Manufacturing Team have been known in the industry to produce the best and the highest quality of products that you need. No matter how complex your product is, we will do what we can in order for us to provide the exact and accurate output you asked for us to produce.
Using highly-advanced and modern equipment and types of machinery, you can expect world-class quality products without spending tens of thousands of dollars for it!
Bypassing unto us the workload of the creation of powder-coated fabricated assemblies, you would not have any type of problem in reaching your market easier and faster. In fact, the flexibility that outsourcing would give you can go a long way especially if you do it correctly.
You can feel and be confident about you beating your competitors not only because of the fact that all of the products that you get from us are of the best and the highest caliber but also because of the comprehensiveness of our production.
You can absolutely count on us if you need help with the overall metal fabrication process or just single value-added services like cutting, bending, shaping, finishing, and many more.
Change Your Business For the Best
Have you been eyeing on the overall improvement and growth of your business or your company? Are you on the prowl for the best and the most dependable manufacturer and fabrication expert in the industry?
This is your lucky day because we here at Michigan Contract Manufacturing Team are prepared to help you wherever you might be in the region. Several companies – even big organizations have already tapped us for our skill and our expertise, and you can be one of them too!
So if you want only the best for your business or for your company, work with us. We treat all our clients' businesses like ours and that is our key and our secret on how we produce only the best and the highest quality of powder-coated fabricated assemblies that our clients need.
Work with us and experience how world-class quality feels; work with us and never worry about how you can produce ready-to-use products! Be one of our clients who were able to fully improve and develop their businesses – and that was all because of our help and our assistance!
Get your quote and your estimate by calling us here at Michigan Contract Manufacturing Team!
All of these services are the services we have mastered here at Michigan Contract Manufacturing Team. Through decades of experience that our professionals have, you will never find a single error with all our products and our outputs!
Our core offerings and services at Michigan Contract Manufacturing Team includes, but is not limited to, the following below:
We service multiple cities throughout the state of Michigan. We provide all the services listed above, and much more in every city throughout Michigan.
If you don't see your city listed or a specific service listed, don't worry. All you have to do is contact us by either giving us a call or filling out our online contact form. Then we'll discover what are some of the top solutions for you, your business, and executing a solid solution.
See our city areas of service: