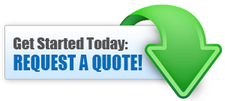 CNC Machining
The world of manufacturing and metal fabrication is continuously evolving. Similar to all other industries, they never are constant – they rarely stay put but eventually, they would need to move on to the next level of functionality.
In terms of the use and the utilization of different types and kinds of machines for metal fabrication and manufacturing, many companies are starting to adapt to the all-new CNC machining methods and applications.
What is CNC machining? How can it be better for companies to use it? And would this help them grow and expand? We here at Michigan Contract Manufacturing Team are more than welcome to help you in terms of explaining, defining, and discussing what CNC machining is and how it would assist you with your business.
CNC Machining Overview
Basically, CNC machining is the term that is used in the field of manufacturing and fabrication that paves way for machines to do the work that humans are doing – from the loading, the overall process, even the supervision that operators do with manufacturing and fabrication machinery.
In order for you to fully understand it, let's try to define them separately – let us define and discuss CNC as well as machining.
What is Machining?
In its simplest terms, machining is the process of utilizing equipment and machinery to perform a wide range of fabrication and manufacturing services. Instead of using manpower, the responsibilities are replaced by the functionality of machines.
For instance, the manual cutting of metal that has been done before are now replaced by machines. In fact, there's a wide selection of machinery and equipment that can be used – there are press brakes, saws, and even water jet cutters, laser cutters, etc.
What is CNC?
CNC is an acronym for computer numerical control so CNC is the main reason how some machineries and equipment are functioning independently and with less and less supervision from machinists and operators.
One example would be the CNC laser cutting machineries that we have invested here at Michigan Contract Manufacturing Team. Through our CNC laser cutters, the cuts that you need to be done would be performed and completed without the full intervention of people – it just needs the program or the software and it will perform depending on how it's programmed.
How CNC Machining is Done
A machine that does not need the intervention and the supervision of machinists and operators? How is that even possible? Well, it is, actually – and it's actually just a simple and a basic process.
Let's take it from an example perspective – let's say that you ask us to help you in terms of bending and shaping a specific metal sheet or metal part. We would need you to:
Explain to us how you want the design to be (if possible, submit to us a vector file of the design you need)
Then we would show you a virtual product version of the product or component you need
In our part, we would program it and translate the design into something that our CNC machines would be able to read
When the program or the software is ready, then you can absolutely count on us to produce whatever the product you need soon.
After the setting or the programming of the product and the design, it's time for the machine to be placed in the proper setting. By doing so, the machine would not have any type of problem in terms of producing power, or less power; we would not have a problem in terms of setting the speed and the intensity, and so on.
Placing the setting of the machine into the most appealing and the fittest setting is another move that needs to be done in order for us to help you produce your needed product or output in its exact form and shape.
So everything is ready, and the only thing missing is the execution or the action of the machining. We would now have our operators and our machinists regularly check up on the equipment in order for them to keep an eye on whether or not problems are arising.
One of the main downsides of CNC machining is that because it's uniform, it would ignore all other external forces and influences. For instance, if dust accumulates on it, it will ignore it and it can mess up and alter the final output or product.
That's what the main role of our engineers and fabrication experts is – to make sure that the machines are kept well in place and that no external force or influence would be disrupting the overall process.
We here at Michigan Contract Manufacturing Team are the company that you can count on to help you with everything you need. Using our CNC machining advancements and capabilities, we will be able to produce everything you need with accuracy, precision, speed, and urgency.
Other than the fact that it would have little-to-no errors and mistakes, we can also give you the guarantee that you will not experience any problems when you work with us. All our CNC machining methodologies and procedures have been designed to accommodate all of the requests of our clients – and you will never have a hard time communicating with us.
We Have the Best People
Other than the best equipment and machineries, we here at Michigan Contract Manufacturing Team also have the best sets of professionals and people who you can blend well with. The professionalism and the overall politeness that our experts and our workers have will leave you breathless.
Trust us and our CNC machining procedures and we can guarantee to you that you will never feel the need to look for a different manufacturer or a metal fabrication company. Dial us now and we will get you the estimate and the quotation that you need for all the products and outputs you need, as well as the services you need help with.
All of these services are the services we have mastered here at Michigan Contract Manufacturing Team. Through decades of experience that our professionals have, you will never find a single error with all our products and our outputs!
Our core offerings and services at Michigan Contract Manufacturing Team includes, but is not limited to, the following below:
We service multiple cities throughout the state of Michigan. We provide all the services listed above, and much more in every city throughout Michigan.
If you don't see your city listed or a specific service listed, don't worry. All you have to do is contact us by either giving us a call or filling out our online contact form. Then we'll discover what are some of the top solutions for you, your business, and executing a solid solution.
See our city areas of service: