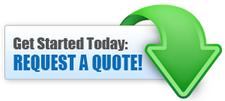 Low Volume Manufacturing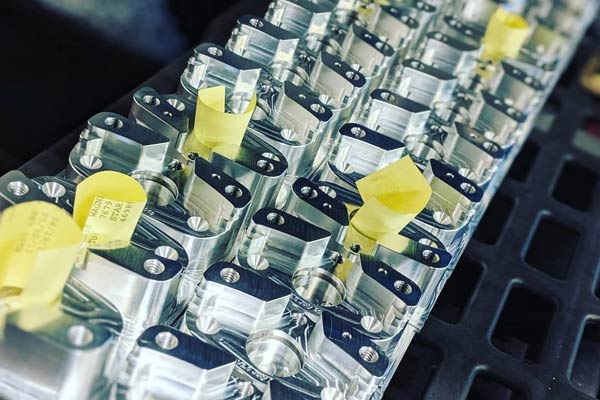 In manufacturing, speed, amount, quality, and cost are the things that matter the most. All other things are secondary and that is the primary reason why many manufacturers improve the engineering of their processes.
Process Development
By improving and developing their manufacturing processes, they're able to offer their services out with ease because they know that their clients will be in the state of being hungry and thirsty for their services – from saving money in terms of costs and expenses to producing high-caliber products in the amounts that they need, there'll really be nothing you would look for.
Low volume manufacturing, contrary to what most people believe in, is not a sign that a company is not doing good in sales. As a matter of fact, low volume manufacturing is a lean manufacturing methodology that uses strategy as a means of knowing what the market wants overall.
Michigan Contract Manufacturing Team is a company based in Michigan that you can count on if you need help in low volume manufacturing. We are a contract manufacturer and a metal fabrication company that you can trust and provide you with the quality of the products that you want and need – in the amounts and the volume that you need, too.
Meeting the Changing Demand
In almost all industries, the demand of the market and the consumers change. As a matter of fact, that is one of the things that most manufacturers brace themselves on – how they will be able to meet the ever-changing demand and wants of the market.
The answer to that is simple – low volume manufacturing. Without overspeeding the production of more than what you think you'll need, you will be able to adjust to the situation and to the demands of the market. Therefore, you can meet the demand and avoid a surplus of your production.
All manufacturers can accommodate this type of position but what makes us, Michigan Contract Manufacturing Team, the best is the fact that we value all of our clients' businesses by looking at it as ours.
Our Low Volume Manufacturing
Working with us if you need low volume manufacturing is like finding a diamond in the rough – we're not an easy company to find especially if you're blinded by the biggest and the oldest manufacturers in the state and in the industry.
But today's your lucky day because, in just a few clicks, you will be able to experience not only the best but also the most effective low volume manufacturing processes and procedures.
If you're not in the know, low volume manufacturing is the practice of producing only as small as 50 products or units up to 100,000 pieces. That range is a close range, given the fact that the manufacturing industry now is led by machines and computer-controlled systems.
With low volume manufacturing, you can be flexible in terms of creating the types of products that your clients want because you would not spend so much on just one product; because you will not worry about the effectiveness and the efficiency of your production, and so on.
Indulging into a low volume manufacturing type of manufacturing setting, you will be able to have a faster and better time to market. This is because of the fact that you will create only the products and the units that are on the hottest demand of the moment.
Getting this advantage will give your company the leverage it needs against competitors – competitors that have been holding on to their best-sellers and are afraid to branch out.
With our help here at Michigan Contract Manufacturing Team, you don't need to worry about variations from the original products and units you have; our strategies are for the overall improvement and development of our clients' products and businesses.
When you produce less and you don't have too much-overproduced goods and products – what category does it fall under? – Of course, you will be able to save money! And that, by far, is the most important reason why companies push low volume manufacturing to the frames of their business.
Keeping track of which products are on-demand is one of the best but the fewest ways on how a business or a company is able to make more profit. Low volume manufacturing will limit and will effectively minimize the costs and the expenses that you have on a large scale!
Those are just some of the general advantages that low volume manufacturing offers – so, why choose to work with Michigan Contract Manufacturing Team?
Why Work With Us?
The benefits and the advantages that we can provide as a company that offers low volume manufacturing might be the thing that you have been looking for all along; we at Michigan Contract Manufacturing Team employ the best, the most dedicated, and the most experienced engineers and fabrication experts.
As a matter of fact, when you work with us, you can expect to:
Receive the most accurate and the most precise products and components
Have all of your products delivered faster than the deadline
Have a clear estimate of the volume of the products you need
Not only are we the best and the most-sought contract manufacturer and metal fabrication company in the entire state, but we're also the most trusted, and it's all proven by the results our clients received when they worked with us!
Give us here at Michigan Contract Manufacturing Team a call and we will make you believe in magic if you never used to. Call us and get the quotation that you need for the low volume manufacturing you've been planning to instill in your company.
You can also trust us to procure all the needed materials for what we are about to manufacture! We are your complete-package, full-service company capable of producing the best and the highest quality of goods you can ever expect to receive!
All of these services are the services we have mastered here at Michigan Contract Manufacturing Team. Through decades of experience that our professionals have, you will never find a single error with all our products and our outputs!
Our core offerings and services at Michigan Contract Manufacturing Team includes, but is not limited to, the following below:
We service multiple cities throughout the state of Michigan. We provide all the services listed above, and much more in every city throughout Michigan.
If you don't see your city listed or a specific service listed, don't worry. All you have to do is contact us by either giving us a call or filling out our online contact form. Then we'll discover what are some of the top solutions for you, your business, and executing a solid solution.
See our city areas of service: